USU has three campus areas:
Universitas Sumatera Utara Padang Bulan Campus

Universitas Sumatera Utara Kwala bekala Campus

Universitas Sumatera Utara Kebun Percobaan Tambunan A
USU's main campus is located in Padang Bulan, a green area of 1,160,000m2 located in the center of Medan City. The new campus is located in Kwala Bekala with an area of 3,000,000 m2, 15 km from the Padang Bulan main campus. USU's Kwala Bekala Campus is currently being developed and utilized to support research and experiments in agriculture, forestry, plantations, and animal husbandry. The USU Tambunan A Experimental Garden is located in the Tambunan Plantation Village, Salapian District, Langkat Regency, about 70 Km from Medan City. This garden can be used as a medium for practice and student research, community service facilities, employment opportunities for the surrounding community, and a source of agricultural / plantation technology innovation.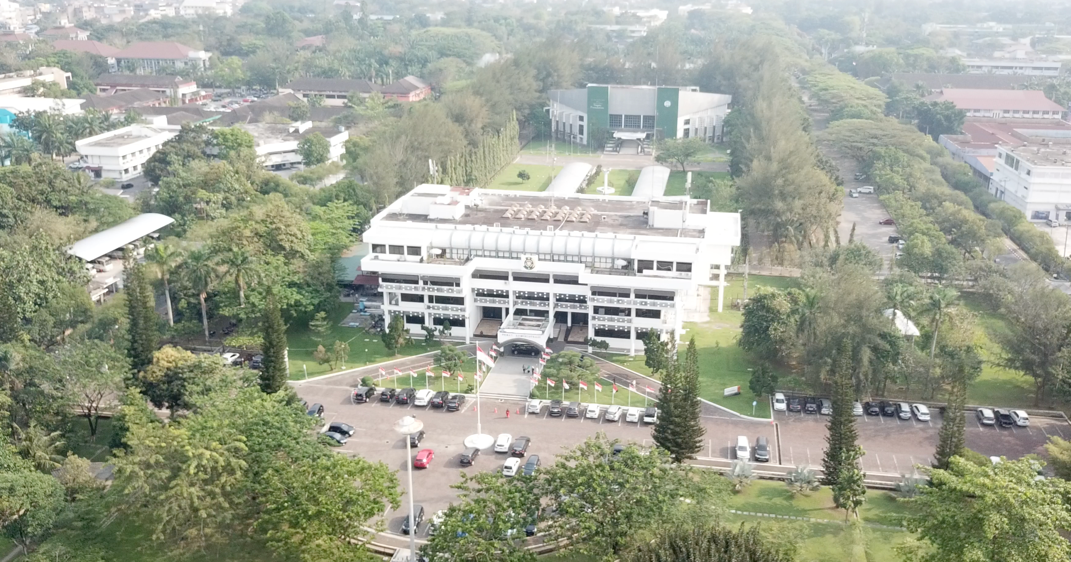 USU Padang Bulan Campus, Kota Medan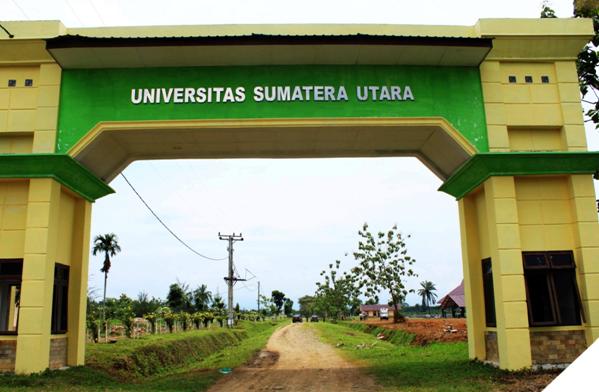 USU Kwala Bekala Campus, Kabupaten Deli Serdang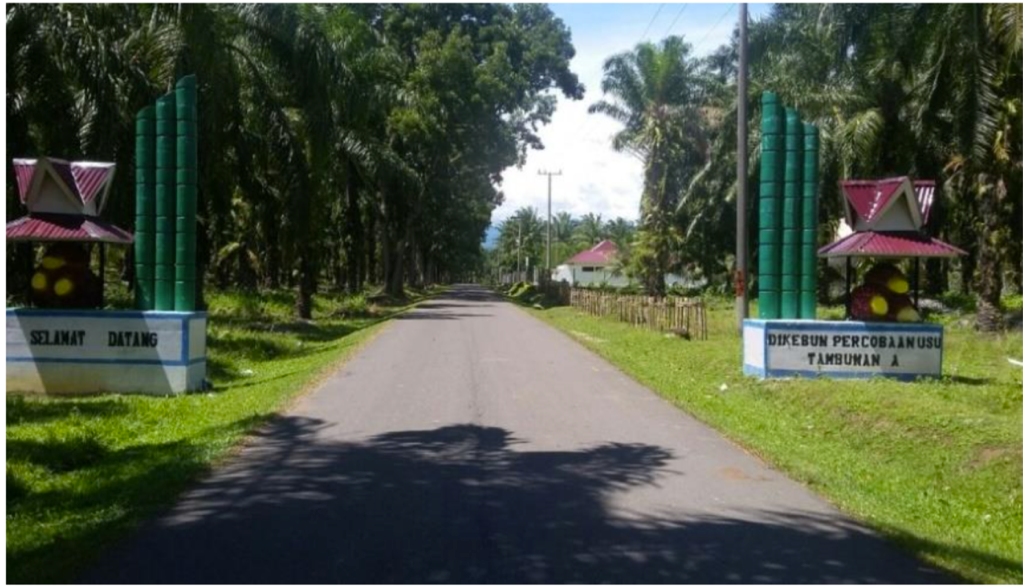 Kebun Percobaan Tambunan A, Kabupaten Langkat
The University of North Sumatra (USU) as one of the largest universities on the island of Sumatra with a number of enrollments that continues to increase every year and the development of world science and technology has an integrated and planned physical campus development that is in line with the 2015 - 2019 University Strategic Plan and USU Long Term Planning 2015 - 2039.
The USU education system is supported by library and more than 200 laboratories. The library provides various types of learning resources, both printed and electronic.
In addition, the main campus also has various facilities such as dormitories, sports arenas, guesthouses, canteens, shop houses, banks, and post offices. Graduation and other academic events are held in the Auditorium and Student Center. A teaching hospital has been built on the campus site since 2008. USU's hospital started operating in March 2016 and was fully accredited 5-star (plenary) in December 2016. The main campus area is surrounded by residential and commercial areas and some reserve green areas.
Total Area Kampus
A = USU Padang Bulan Campus = 1,045,357 m2
B = USU Kwala Belaka Campus = 481.727 m2
C = USU Kebun Tambunan A Campus = 379.838 m2
Total Area (A+B+C) = 1.906.922 m2
Total Area Ground floor Kampus
A = USU Padang Bulan Campus = 202.126 m2
B = USU Kwala Belaka Campus = 3.245 m2
C = USU Kebun Tambunan A Campus = 18.143 m2
Total Area (A+B+C) = 223.514 m2
Total Area Bangunan Kampus
Total Area (A+B+C) = 270.736 m2
Total Area Kampus Ditutupi Vegetasi Hutan
A = USU Padang Bulan Campus = 58.397 m2
B = USU Kwala Belaka Campus = - m2
C = USU Kebun Tambunan A Campus = 26.707 m2
Total Area (A+B+C) = 85.104 m2 (4.46%)
Total Area Kampus Tertutup Vegertasi yang Ditanam
A = USU Padang Bulan Campus = 417.596 m2
B = USU Kwala Belaka Campus = 385.198 m2
C = USU Kebun Tambunan A Campus = 314.906 m2
Total Area (A+B+C) = 1.117.700 m2 (58,61%)
Total Area Kampus Penyerapan Air
A = USU Padang Bulan Campus = 11.407 m2
B = USU Kwala Belaka Campus = 145.992 m2
C = USU Kebun Tambunan A Campus = 4.888 m2
Total Area (A+B+C) = 162.287 m2 (8.51%)
Perbandingan Luas Ruang Terbuka terhadap Luas Total (SI.1) = 88,32%
Total Jarak
Total distance (A-B) = 15 km
Total distance (A-C) = 70 km